After 40 Years Behind the Wheel(s), Diane Farner Retires
Diane Farner started driving buses in the Tri-Valley in January 1978 for the Livermore Unified School District. In 1980, she went to work for the Rideo bus service in Livermore, then transitioned to the Livermore Amador Valley Transit Authority (LAVTA) when LAVTA absorbed the Rideo service in 1987. After 40 years of transporting area residents, Farner recently retired at age 80.
In four decades of driving buses, Farner saw significant technological improvements in the vehicles she operated. She has driven buses with manual transmissions, many with no air conditioning and one with a driver's seat that was located between the engine compartment and a window that did not open. Diane also recalled that in the days before on-board radio communication and cell phones, her passengers would sometimes exit her bus and call police if there was a troublemaking passenger on board.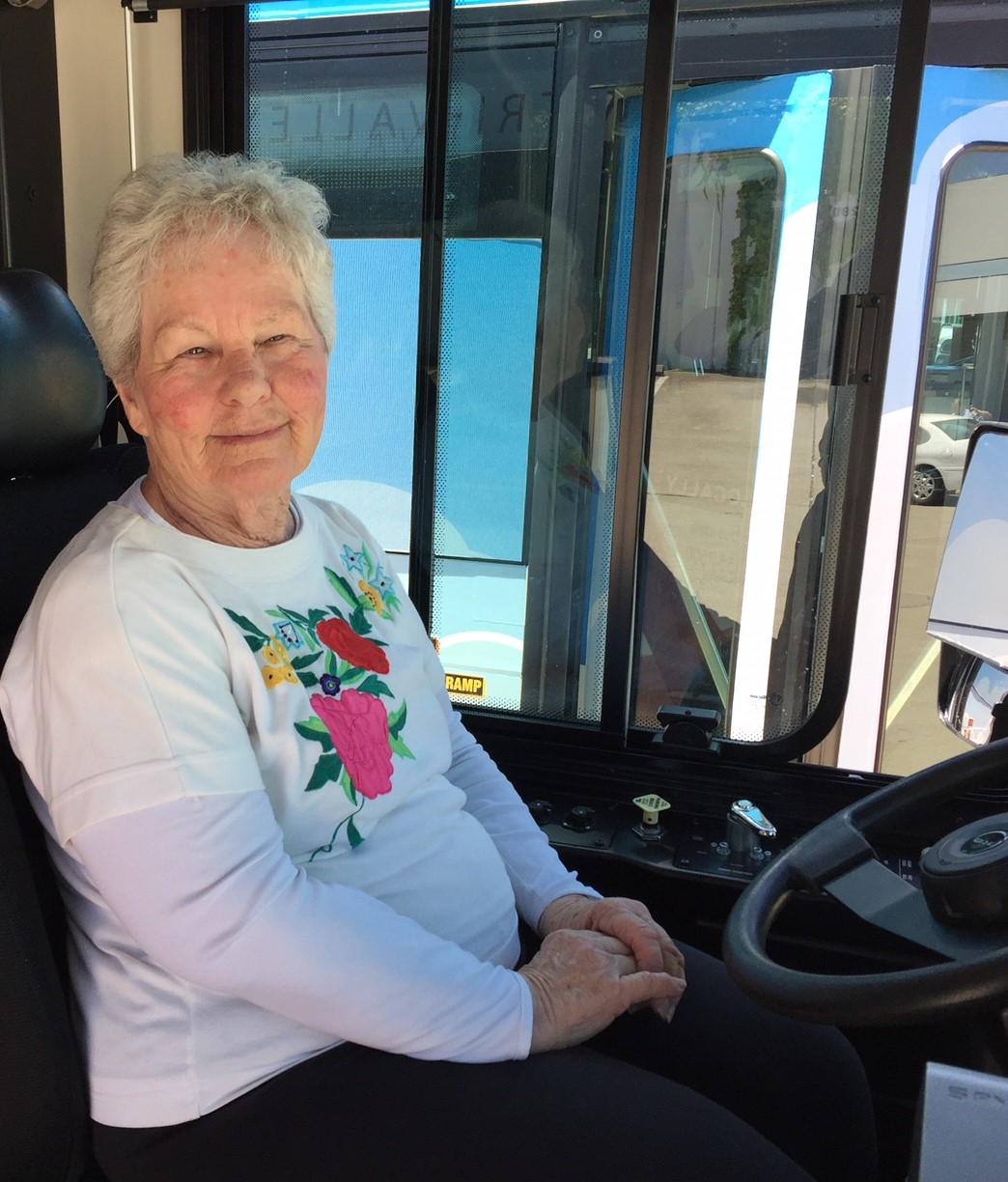 Farner witnessed other changes as well, including the evolution of many of the passengers she carried and the urbanization of the Tri-Valley region. She remembers riders who started riding her bus when they were in high school, then continued riding to work as adults. Diane also recalls when the region was a bit more rural in nature and her passengers sometimes had to get off of the bus to help persuade farm animals to get off the road so she could continue on her route.
Diane's favorite group of passengers over the years was a group of engineers and scientists she used to carry to Lawrence Livermore National Laboratory. Occasionally, she would pull her bus over at the Donut Wheel in downtown Livermore long enough for the group to hustle in and get coffee and donuts to take to work.
Farner and her husband moved to Livermore from Alameda in 1971. She plans to remain in the area.